What does your classroom look like during literacy block? Is everyone working on the same thing, or are students separated into groups working on specific skills they need help in? Reading centers (also known as literacy centers) are a fantastic way to divide the class, keep everyone on task, and invite students to work on skills they need to practice. Where do you start, though? I will show you why reading centers are important, which centers to include, and some resources that will start you off on the right foot. Continue reading to learn more!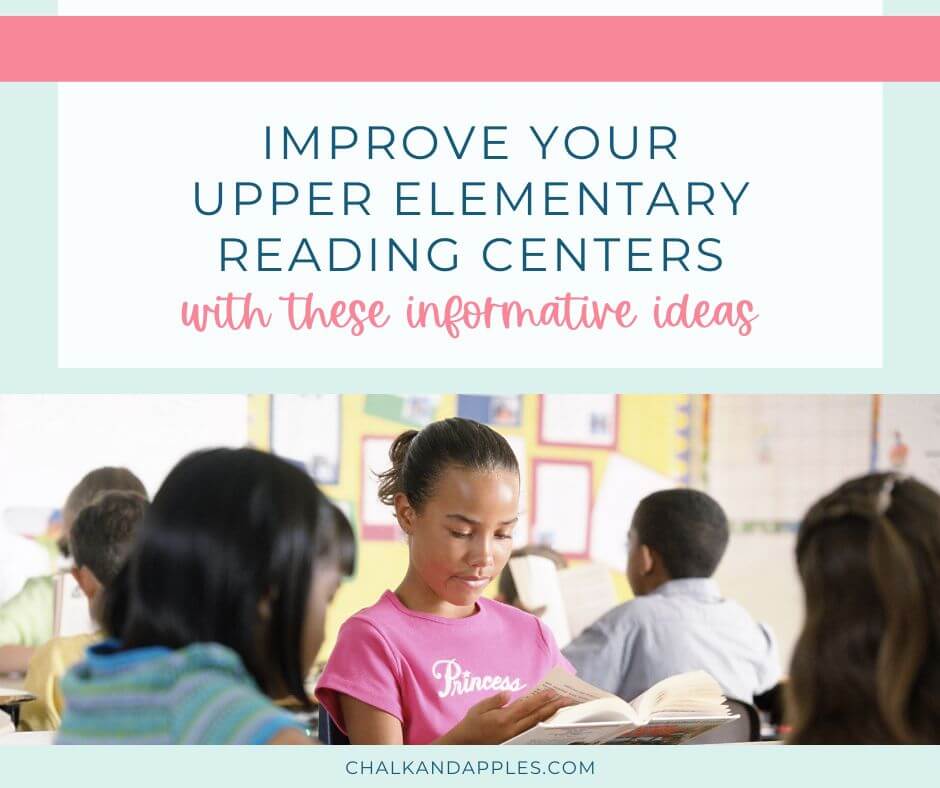 Why are Reading Centers Important?
As students get older, their reading skills improve, but that doesn't mean they no longer need reading centers. It's essential to provide students with skills and practice to further grow their skills. Literacy centers help keep students motivated and engaged while they work on reading skills. Fun and exciting centers allow students to explore and create new neural pathways as they learn.
Reading centers benefit students by:
Adding variety to their daily learning and routine
Allowing teachers to differentiate learning for each student
Provide a way to cover and reinforce skills learned during whole group lessons
Give students a safe space to practice social skills, including collaboration, problem-solving, and communication
Types of Reading Centers to Include
Beginning literacy centers can seem a bit terrifying. I had no clue where to start but over time I learned what worked and what we needed to work on. If you need help figuring out which centers to include, here are some of the core ones I suggest.
Word Work
Students will work on vocabulary and sight words in this center to improve their reading skills. Include a fun game that keeps them engaged and allows them to work quietly with partners. Worksheets are helpful, but allowing them to interact with interesting games will likely teach them more.
Independent Reading
This center allows students to work on their reading skills and dive into a text they love. They can read chapter books, short stories, or passages that interest them. Provide them with comprehension question stems to get them thinking about what they are reading or let them get lost in reading. Any form of reading is beneficial.
Small Groups/Teacher Time
Use this center to practice skill sets that each child needs improvement in. Work with students on vocabulary or comprehension if needed. This is also a great space to work on phonics, sight words, and other necessary skills.
Informational Reading
Fill this center with informational texts, including magazines and articles. Students will enjoy reading through non-fiction texts and learning new things about animals and the world. Provide them with graphic organizers to document what they read and to hold them accountable for reading.
Computers/Technology
Whether your school is blessed with technology or students bring their own devices, this is a great center to build on reading skills. Direct them to reading websites where they can practice spelling, comprehension, phonics, and more.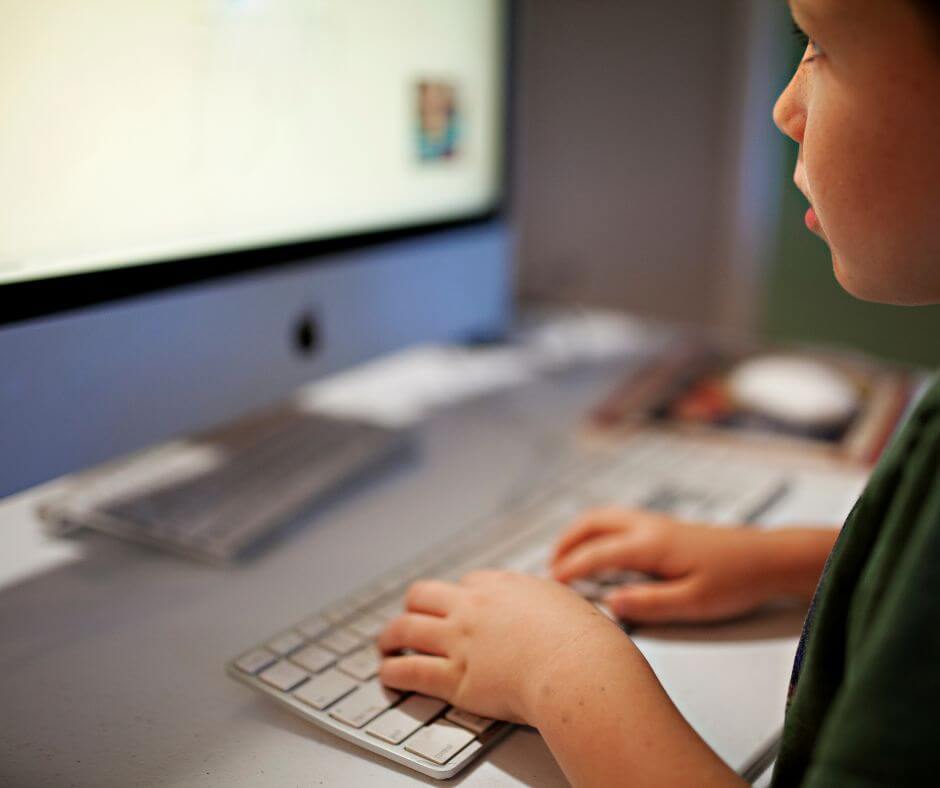 Reading Centers Materials to Incorporate
Whenever you are ready to build your literacy centers, consider using a year-long bundle that provides you with everything you need to support your students.
I have created a MEGA Bundle with 27 literacy activities and tools to help you run your reading centers. Inside this Mega Bundle are 5 different smaller bundles, including
Weekly Paragraph Writing Bundle – These come in digital and print versions for your convenience. Invite students to write informative, narrative, opinion, and descriptive paragraphs all year long.
Reading Center Rotations Board – Display these during reading centers and use the timers to keep kids on task.
Writing Topic Ideas – Let kids plan and carry out their writing meaningfully.
Word Work for Big Kids – This includes vocabulary activities, organizers, center signs, and more.
Year-Long Holiday and Seasonal Writing Activities – Use the Roll and Write activities as fun games for reading centers and let kids enjoy the adorable themes throughout the year.
It's everything you need to get through reading centers this school year and more! Kids will love the consistent activities and the wide variety of tasks. Keep them on task with the rotation board timers and keep them engaged with the fun writing topics.
Summary
Reading centers are a crucial part of the classroom if you want students to work on their necessary skills. Provide them with quality materials to build on their skills and break them into meaningful groups. Think about what they need to work on and how they work best. Use the Mega Bundle to take a load off of your planning plate and enjoy reading with your students!