Kids in upper elementary love being read to. Sure, you can read short stories and picture books, but they really love diving into a novel as a class. Finding a good book that captivates the entire class can be tricky because everyone is into different genres, but there are some that they will ALL love. Here is a list of 15 Books to read to 4th graders in your classroom.
These are perfect for reading comprehension questions, round-robin reading, story analysis, and more. Take a look at the fun options and see what captivates your upper elementary students this year.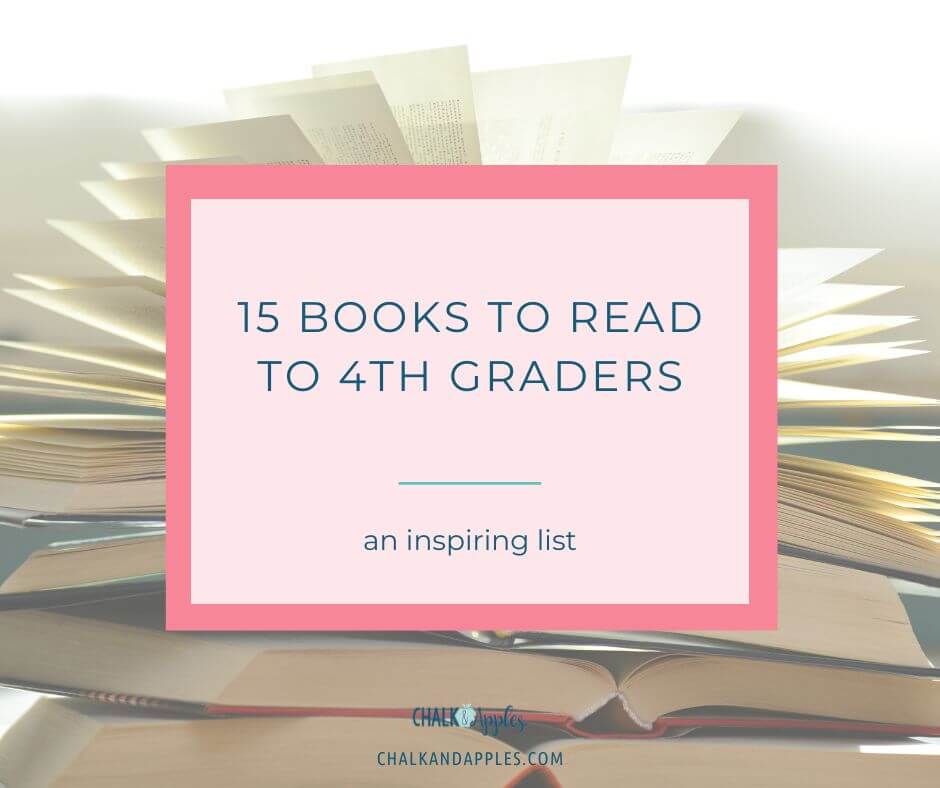 Wings of Fire by Tui T. Sutherland
This series of stories is about the wars that rage between tribes of dragons. They go on adventures to save the world, and kids are bound to love these novels when read aloud. They are also graphic novels, so kids will love seeing them displayed on the smartboard when time allows.
Six Dots by Jen Bryant
This beautiful and inspiring story brings readers into the world of the blind. This is the story of young Louis Braille and how he invented the reading system for those who can't see. Kids will love this inspiring and educational read-aloud.
Fables by Arnold Lobel
Children of all ages adore these classics. There are fables heard around the world as well as funny stories kids enjoy in this text. Use this to start each morning and to think about the story told. It's a great eye-opener and allows discussion to get started in the classroom.
The Phantom Tollbooth by Norton Juster
This modern classic is about the adventures of a young boy who is transported via tollbooth to another world. He is bored in his own life, and the tollbooth provides him with a way to escape. This classic has been enjoyed for years and continues to be a fan favorite among the books to read to 4th graders.
Alice's Adventures in Wonderland by Lewis Carroll
This is another story of a strange and new world, where Alice must find her way. It's filled with mysteries around each corner and danger at times. Would you wander into the rabbit hole?
Harry Potter by J.K. Rowling
These classics are beloved by so many young (and old) fans. The thrilling stories are of mysteries around the school castle, student relationships, and overcoming fears. These books are sure to give your students an outlet from their world as they use their imagination with the turn of each page.
Serafina and the Black Cloak by Robert Beatty
If your kids love mystery, this is the book series for you. Beneath the Biltmore hotel lies quite the mystery, and Serafina is off to figure it out. Add this to your must-read list of books to read to 4th graders.
Fortunately, the Milk by Neil Gaiman
Ask your students if their dad ever runs out to the store for milk. Does he encounter aliens, monsters, and pirates? The father in this story does, and his stories are quite a spectacle. Kids will get a kick out of reading these hilarious encounters.
Little House on the Prairie by Laura Ingalls Wilder
Life as a pioneer in Kansas was rough. These books illustrate the hardships and fun the travelers had. They include stories or family ties and despair, but they are inspiring and children love them. Add this to your list of books to read to 4th graders.
The Witches by Roald Dahl
A little boy lives with his grandmother, who believes in witches. She tells absurd stories about them and insists they can smell children. One day, when the boy meets some witches, he has to use his wits to outsmart them. This is a great book to read to 4th graders and beyond.
The Little Prince by Antoine de Saint-Exupery
This classic is the story of a little prince who travels to different worlds. Each world only has one other person, and he learns a lot from his travels. A marooned pilot takes him on his journey. This book is filled with fun illustrations that kids will enjoy.
The Peculiar by Stefan Bachmann
This story is full of suspense and magic! The peculiars are creatures look different than normal people, so they keep themselves hidden. As peculiars start disappearing, two of them decide to act quickly. Follow them on their adventures to freedom.
Inside Out and Back Again by Thanhha Lai
This beautiful story is told in verse. It recounts a child's story of leaving Vietnam after the fall of Saigon and moving to the states, particularly Alabama. This is a fantastic book to start an intellectual discussion with your 4th-grade students. Add it to your list of books to read to 4th graders!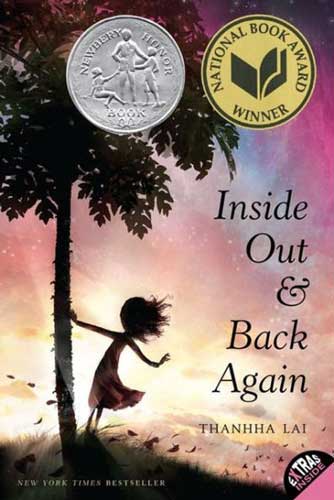 The Quilt Walk by Sanda Dallas
This story occurs in the 19th century when people moved across the country. Emmy's grandmother gives her a very special gift to take with her as she journeys west to Colorado. Add this historical story to your list of books to read to 4th graders.
Liberty Porter, First Daughter by Julia DeVillers
What would you do if one of your parents became the President of the United States? Liberty's dad is elected President, and she takes her role as First Daughter very seriously. She also plans to convince her parents to buy her a horse, but will she succeed? Add this to your list of books to read to 4th graders today.
Your students will love these amazing titles whether they read them alone or you read them to the whole class. Be sure to try some of these books to read to 4th graders to enchant, inspire, and motivate your class.
For more exciting titles for upper elementary, check out my 14 Short Stories 5th Graders Will Love.