It's no secret around my school that I l.o.v.e my Classroom Friendly Supplies pencil sharpeners. (Yes, I have multiples!) So I was beyond excited when they offered to send me their newest color, especially since it's one of my favorites – PURPLE!!! Just look how gorgeous this color is…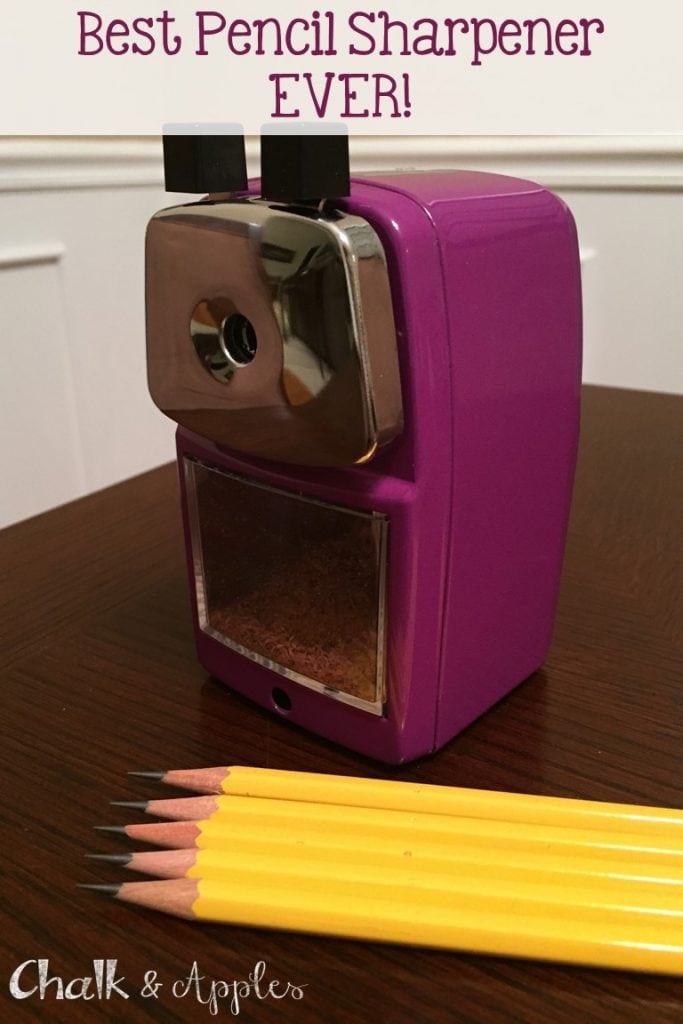 If you've never tried a Classroom Friendly Sharpener, you are missing out. Here are just a few of the reasons I adore mine:
It's quiet, with a capital Q! No noisy electric motors here.
It can go anywhere, since it doesn't need to plug in. I even send one of mine home with parent volunteers.
It makes the sharpest point I've ever seen. (see exhibit A below)
It stops automatically – no more oversharpening.
The blades are replaceable. I can't comment on how easy they are to change because in 3 years, I've never needed to replace a blade!
It's a little different if you've never used one, but they have a handy cheat sheet on their site to help you with any questions.
Sharpeners are available in lots of cute colors, including the popular purple sharpener that was just released today! You can get them at
classroomfriendlysupplies.com
for $24.99 each or in a 3-pack for $17.99 each. (No, this is not an affiliate link, and I'm not making any money off of it… I just love these sharpeners!) Be sure you buy directly from their site, as there are other brands out there that look similar, but are
not
as good. Trust me… I already made that mistake!
Chalk & Apples received the sharpener mentioned above free for evaluation purposes. No other compensation was received. All opinions expressed are 100% my own, and are not influenced by any free products. (Disclosed in accordance with Federal Trade Commission 16 CFR Part 255 guidelines concerning the use of endorsements and testimonials in advertising.)