I love teaching writing, but I know it can be stressful in some classrooms. It takes lots of practice to perfect the art of paragraph writing, and some students aren't into it like others. There are a few ways you can encourage your students to write meaningful paragraphs during writing time. They will learn to love writing when there is a purpose and a topic they enjoy. Use some of these tips and resources to make writing easier in your classroom.
Brainstorm Fun Ideas for Writing Paragraphs
Before starting a writing task, help your students brainstorm a long list of fun ideas they can really get behind. This can be done in several ways.
Either brainstorm topics as a whole class or break the class into small groups to brainstorm as a team. This will help them build collaborative skills instead of just listening skills. Mix up these groups each time you brainstorm so students can get a new perspective as they think of topics.
This class or group brainstorming tactic is a great way to get kids out of their own heads and to think outside the box. They will be introduced to topics they may have never thought of on their own.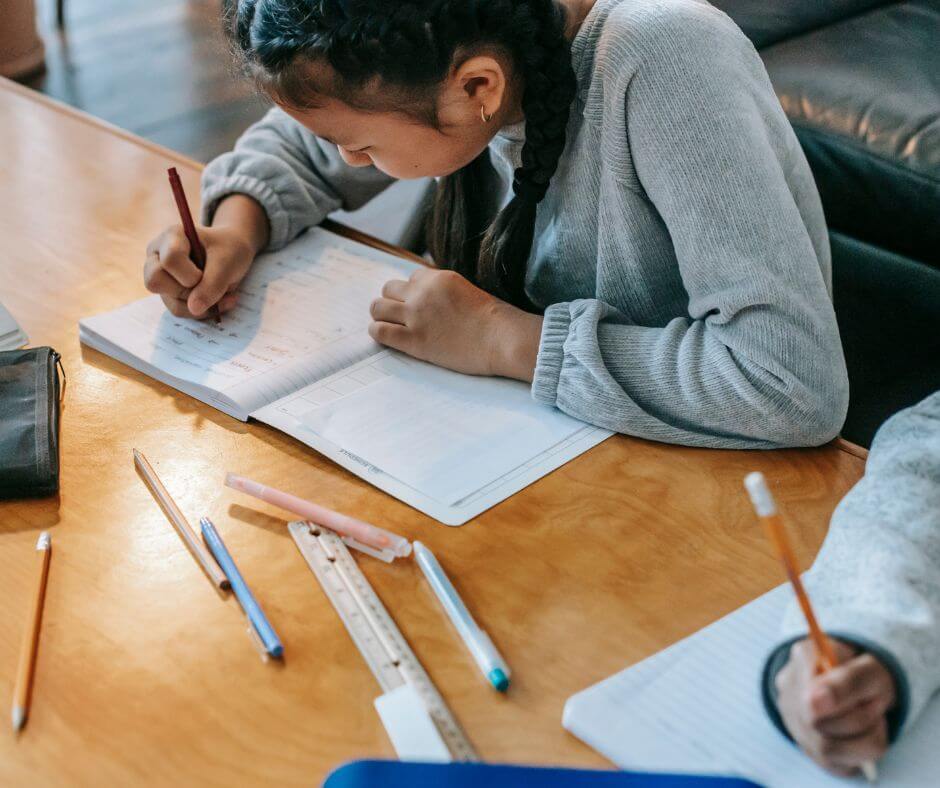 Create an Inviting Topic Sentence
This may be one of the trickiest parts of the writing process, but once this sentence is nailed down, the rest should come easily. Remind students that their entire piece should revolve around this one topic sentence.
A topic sentence should be clear and concise and should introduce the reader to the main idea of the entire paragraph. The sentence should invite readers to continue reading!
Supplement with Supporting & Key Details
Students begin writing about key details early on in elementary school. They do so for this purpose, to apply their knowledge in later grades. The supporting and key details are what make up the meat of the paragraph in student writing. All of their sentences should reflect what was written in the topic sentence and support that idea.
When students are re-reading their paragraphs, they should make sure that all key details and supporting ideas hold up to what the topic sentence originally said.
Supporting details may include facts found in research, statistics, quotes, and opinions that support the topic sentence. These examples are key to making the paragraph a great one. Have kids think of real-world examples or experiences to add to their writing. Readers love hearing about real experiences from other people.
Make a Strong Conclusion Statement
To wrap up their paragraph writing, have students work hard on a strong closing statement. This final sentence or group of sentences leaves the reader with a sense of closure on the topic.
The closing sentence should tie all of the ideas together and restate the initial topic sentence in a new way. The concluding sentence will wrap everything up in a nice neat bow so readers aren't left with questions when they walk away.
Invite Peer Feedback
Once your students have completed their paragraphs, have them share their writing with their peers for feedback and revisions. It's difficult to write a paragraph once and not need edits. Assign your students a partner or a small group to pass their writing around. Have each student provide constructive criticism to help their writing improve.
Once students have shared their feedback, invite your kids to revise their paragraphs as needed. Remind them that practice makes perfect and all writing needs a revision stage. Just because feedback was given doesn't mean their writing was bad.
What's amazing about this process is that each time you write a paragraph, they will use a new prompt or topic, making your lessons fresh and unique. Tons of valuable writing lessons will be learned throughout the classroom along the way.
Tips for Paragraph Strategies that Work
If you aren't sure where to start with your writing process in the classroom, try breaking the steps into manageable pieces. Work on the brainstorming one day, the topic sentences another, and so on. My Paragraph Writing Bundle breaks these steps down for you so you can focus on helping the kids with their writing.
The kids will love the different weekly prompts, and the year-long bundle will give them great practice. There are 40 writing prompts that include narrative writing, opinion writing, persuasive writing, and informative writing!
I also offer DIGITAL versions of each:
For more information about writing tactics in the classroom read about 3 EASY WAYS TO IMPROVE PARAGRAPH WRITING SKILLS THROUGH DESCRIPTIVE WRITING.