Fifth grade is the perfect age to begin reading book series. Kids are getting into different genres and like to learn more about characters they fall in love with. Here is a list of 25 book series for fifth graders that will have them begging for more.
Anne of Green Gables by L.M. Montgomery
Anne is overjoyed when she is chosen from the orphanage but crushed when she finds out there is a mistake. The family wanted a boy to help with the family farm. What will Anne do?
Artemis Fowl by Eoin Colfer
Artemis Fowl is both a young boy AND an evil genius. Follow him on his adventures with fairies, elves, and other mystical creatures in this fun book series.
Shiloh by Phyllis Reynolds Naylor
When Marty finds a sweet little beagle behind his home, he falls in love. He quickly realizes that the dog belongs to Judd Travelers, who are nothing but trouble. Marty makes it his mission to adopt Shiloh, despite the trouble he could get into.
The Brotherhood Chronicles by John Flanagan
Hal is excited to start his journey in the brotherhood, where he will learn about weapons and navigation, but he's stuck on a team of misfits. In this fun book series, Hal whips his team into shape, and they go on fun adventures together.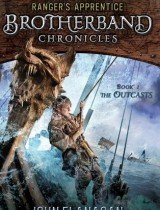 The City of Ember by Jeanne DuPrau
The underground city of Ember hasn't seen real daylight in years. The plan was to return to Earth's surface eventually, but no one could remember the way out. It's up to Lina and Doon to figure it out.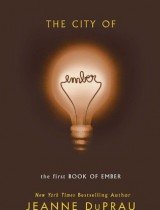 The Chronicles of Narnia by C.S. Lewis
This classic book series revolves around the adventures of children that wander through a wardrobe into the land of Narnia. Many of their quests involve Aslan, the great lion. Kids have and will love these books for ages.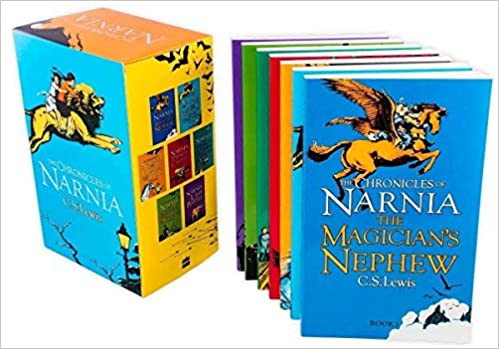 Cirque Du Freak by Darren Shan
This exciting book series follows insane characters like wolf-man, snake-boy, and a giant spider! The team travels and entertains along the way. Kids will love this creative storyline.
Encyclopedia Brown by Donald J. Sobol
Leroy Brown is a walking encyclopedia! He helps neighborhood kids solve mysteries and even helps his police chief father sniff out the bad guys.
Shadow Children by Margaret Peterson Haddix
Luke lives in a land where families aren't allowed to have more than two children. It just so happens that Luke is an illegal third child, hidden away from the world. One day, he encounters another third child, and their fun journeys begin.
My Side of the Mountain by Jean Craighead George
Sam is tired of living in his tiny apartment, so he explores the world. Along the way, he learns to live off the land. These fun adventures take kids on quite the journey as they read.
The Mysterious Benedict Society by Trenton Lee Stewart
Reynie, Sticky, Kate, and Constance are all part of the Benedict Society, where they solve worldwide mysteries using their unique abilities. This involves puzzle-solving, incredible athleticism, and fierce defiance.
Theodore Boone by John Grisham
In a town with many lawyers, Theodore believes he is one too. He's only 13, but he knows every clergyman, police officer, and judge in the area. He has dreams of making it big, but can he make it happen?
The Princess Diaries by Meg Cabot
If you've seen the movie, you will love this sweet series about Mia Thermopolis and her rise to the throne. This awkward high school student has to rise to the occasion, but can she do it?
Ranger's Apprentice by John Flanagan
Another wonderful book series by John Flanagan, this story follows the adventures of Will, who has always wanted to be a knight. Instead of being chosen as a knight, he becomes an apprentice and learns much more than he ever anticipated.
The Underland Chronicles by Suzanne Collins
From the writer of The Hunger Games comes another amazing book series. This one is about a subterranean world with talking rats, bats, and insects. The survival of this mysterious world falls in the hands of a boy named Gregor.
Titanic by Gordon Korman
For any child (or adult) who loves following the story of the Titanic, this book series is for them. This series goes through the journeys and adventures of many stowaways and guests on the ship.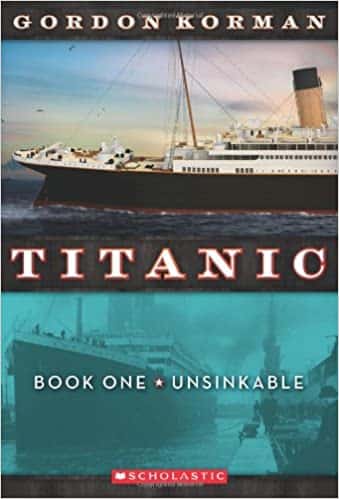 Wildwood Chronicles by Colin Meloy
Prue's baby brother is kidnapped by a murder of crows, and it's up to her to get him back. She enters the enchanted wilderness to discover some pretty crazy things. Join her on the adventure of a lifetime.
Maze Runner by James Dashner
When Thomas wakes up with no memory of his past, he and the other boys around him are on a mission to figure out what has happened to them. The series of the Maze Runner is one that will keep readers on their toes.
The Unwanteds by Lisa McMann
In Quill, 13-year-olds are sorted into three categories: wanted, unwanted, and necessary. When Alex is chosen as unwanted, he discovers a magical parallel world where his seemingly useless abilities are actually cherished.
Middle School by James Patterson
Middle school is tough, and Rafe is just trying to survive. Things are finally settling and seeming bearable until he spots his grandmother standing in line at the local soup kitchen. How will he ever survive?
Hatchet by Gary Paulsen
Brian is the sole survivor of a plane crash, and he's alone in the wilderness. All he has is the hatchet his mother gave him as a present. He must use this and his instincts to survive.
Harry Potter by J.K. Rowling
This magical book series is one for all ages. Harry Potter is a seemingly normal boy living with his aunt, uncle, and cousin. It isn't the best life, and when Harry starts noticing things about himself, he soon learns he is actually a wizard!
Holes by Louis Sachar
When Stanley heads to camp for the boys' detention center, he's haunted by his grandfather's curse. At camp, the boys have to dig holes day after day, but why? Is there more to character improvement with these holes?
A Wrinkle in Time by Madeleine L'Engle
This adventurous book series follows children who go after Mr. Murray after he has been captured by the Dark Thing. Their travels take them to Camazotz to rescue him. These unforgettable characters and stories are cherished by all generations.
Warriors by Erin Hunter
Jayfeather, Lionblaze, and Dovepaw all have incredible powers in their paws. They are headed toward a catastrophic battle and meet a fourth cat who will help them save their clans.
Enjoy reading these amazing 25 book series with your students and invoke a love of reading before they head off to middle school. If you're trying to figure out ways to get your students excited about reading books, check out this blog post with plenty of informative tips!